We've started rehearsals for Anna Sokolow's 1980 tribute to surrealist painter René Magritte. In Magritte, Magritte, Anna brings his paintings into action with a blend of dance, theater, music, visual imagery and poetry. The work takes a journey of dream-like illogic: sensuous, bizarre, mysterious, comic.
"It was a great relief and joy to see something (Magritte, Magritte) on a stage that is visually exciting and intellectually stimulating. I am grateful that Ms. Sokolow continues to experiment with theatre danced and danced theatre."

Walter Sorell, Dance News, 1972
We haven't performed Magritte, Magritte in its entirety since 2006, so we are very much looking forward to presenting it again in April and June (with Rooms) as part of Real + Surreal.
Real + Surreal
Mark O'Donnell Theater at the Actors Fund Arts Center
160 Schermerhorn St, Brooklyn
April 17, 18 and 25 at 8:00 pm
April 19 and 26 at 3:00 pm
Tickets: $30 general / $25 students & seniors
1-800-838-3006 or purchase online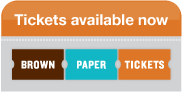 New York Live Arts
219 W 19th Street, New York City
June 5 & 6, 2020
Join our mailing list to get updated when tickets are available and for other company news. (We promise you won't be inundated!)