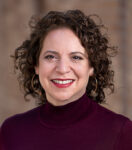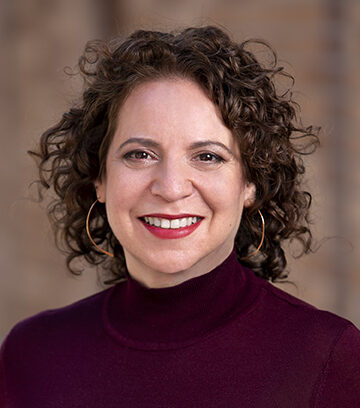 Samantha Géracht, MFA (Artistic Director) performed with Anna Sokolow's Players' Project for eleven years and is a founding member of the Sokolow Theatre/Dance Ensemble. In 2017 Ms. Géracht was appointed the ensemble's artistic director. She has toured and taught Sokolow's repertory nationally and internationally, setting Ms. Sokolow's works on professional companies, university dance programs, and solo dance artists, including the Centre de Danse Nationale de Paris, the Boston Conservatory, Williams College, The Ailey School/Fordham University, Loyola Chicago, Franklin and Marshall College, Barnard College, Clarence Brooks, Jennifer Conely, Sandra Kaufman, Kanopy Dance Company and Academy, Ellen Robbins Dance, and Christine Dakin.
Ms. Géracht studied technique and composition with Alwin Nikolais and Murry Louis, Humphrey/Limon with Jim May, Betty Jones, Fritz Luden, and Gail Corbin, and Weidman with Deborah Carr. She has taught in the Professional Studies program at the Limon Institute, the Herbert Berghoff ('HB') Studio, and is on the faculty of the Hoboken Charter School. Ms. Geracht performed the Humphrey/Weidman repertory with Deborah Carr Theater Dance Ensemble and Gail Corbin. She has appeared with Rae Ballard's Thoughts in Motion, and as a guest artist with David Parker and The Bang Group. In 2016 she choreographed Shadowbox Theatre's The Earth and Me, a critically acclaimed climate change puppet/dance opera created for NYC public schools and community centers. Ms. Géracht served as a panelist for the Library of Congress opening of the "New Dance Group" archives. She holds an MFA in dance from Montclair State University (NJ) and a BS in dance from the University of Wisconsin-Madison. Ms. Géracht is committed to the preservation of early American Modern Dance, making the works of modern dance pioneers more accessible to dance education programs, young artists, and new audiences.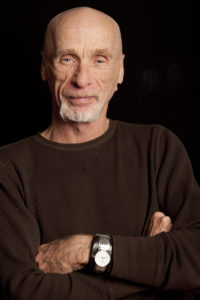 Jim May (Founding Director) Mr. May was a devoted disciple of Anna Sokolow for 35 years and co-artistic director of her dance company, Players' Project, since 1990. His aim as founder of the Sokolow Theatre/Dance Ensemble was to expand the art of dance to include the other arts (music, theater, painting, literature), working toward a progressive new style of theater/dance.
Mr. May was a dancer on the New York scene for over 40 years, having also danced with the Limón Company under Jose Limón's direction and as a soloist under Carla Maxwell's direction, the Ruth Currier Company, and as a principal dancer with the Danny Lewis company. Mr. May embraced the distinct dance styles of both Ms. Sokolow and Mr. Limón. He won a 1996 Fulbright Scholarship to Mexico City to extend his studies of his two mentors and their roles in the "across the border" relationship between modern dance in the US and Mexico.
Mr. May has taught on the faculties of SUNY Purchase, Juilliard School of Music, and Princeton University, and was on the faculty of the Limón Institute for many years. In 1992 he received the Marcus Award for Teaching Excellence from Washington University. He taught extensively in Taiwan, where he founded the company Dance Forum Taipei, and in Mexico at Central de Investigacion Corografica. He has taught at many Universities and schools in Italy, France, Germany, Korea, Canada, South America, Switzerland and the United States, and was granted a Fulbright award to teach in Chile. His choreography has been in the repertories of Dance Conduit, Dance Forum Taipei, Thoughts in Motion, and the Sokolow Theatre/Dance Ensemble. He has danced on Broadway and was a member of the Eliot Feld Ballet Company. As a guest artist, he has performed works by Donald McKayle, Don Redlich, Murray Louis, Pauline Koner, and Kurt Jooss.
Mr. May received the 1999 Bessie Award for lifetime achievement, "for a sustained achievement over decades as dance's premiere leading man, an actor-dancer of extraordinary range and scope of character, in the living theater of Anna Sokolow."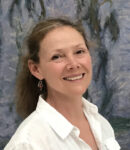 Eleanor Bunker (Associate Artistic Director) holds degrees from Hartford College for Women and SUNY Empire State College. She began her modern and ballet training at the Hartford Ballet where she studied with Enid Lynn, Lisa Bradley, and Michael Uthoff. She was a soloist and rehearsal director for eleven years with Rondo Dance Theater, a repertory company which featured masterworks of the American Modern Dance genre under the artistic direction of Elizabeth Rockwell. She continues to perform the repertory of Isadora Duncan, and is the dance faculty at Dominican Academy in NYC. Eleanor was a member of Anna Sololow's Players' Project for 14 years and has been a member of Sokolow Theatre/Dance Ensemble since its founding. Eleanor reconstructs Anna Sokolow's repertory and directs rehearsals for the company and for schools and professional dancers. She also oversees costuming for the company.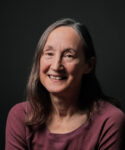 Lauren Naslund (Associate Artistic Director) began her modern dance studies in Chicago with Frances Allis. She holds degrees in biology from the University of Chicago and Harvard. She danced in Cambridge, MA with the Performing Arts Ensemble and the Massachusetts Dance Ensemble and in New York with the theater/dance company Plath/Taucher Productions. She has performed the works of Charles Weidman and Doris Humphrey with Deborah Carr's Theatre Dance Ensemble, and under the direction of Gail Corbin. She also works with Rae Ballard's Thoughts in Motion and Andrew Jannetti & Dancers. She was a member of Anna Sokolow's Players' Project for 15 years, and has been with Sokolow Theatre/Dance Ensemble since its founding. Lauren reconstructs and stages Anna Sokolow's repertory for the company and for schools and professional dancers.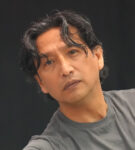 Luis Gabriel Zaragoza was born in Mexico City. He received his BFA, Cum Laude, from the National School of Dance of Mexico (NSDM). He also has a BA in Philosophy, an MFA in Dance Education, and has specialized in Dance Philosophy. He has studied with Anna Sokolow, Jeff Duncan, Tim Wengerd, Jim May and Betty Jones, among others, and attended the Merce Cunningham Studio as a scholarship student. Gabriel was a teacher at the NSDM for eight years. He received the award of Best Dancer of the Year in 1990 and for Best Choreographed Solo (for Nijinsky, El Ojo de Dios) in 1999 from Asociación Danza Mexicana. In 1991, La Universidad Nacional Autónoma de Mexico granted him the Artistic Creative Award. As a choreographer he has created over 64 works, which have been performed worldwide. He was a member of the Martha Graham Ensemble and has danced with several companies in France and Mexico. He was a member of Anna Sokolow's Players' Project for four years and a member of the Sokolow Theatre Dance Ensemble since its founding. Gabriel teaches company class and assists with rehearsals.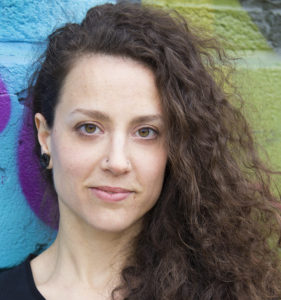 Margherita Tisato started studying dance in Italy at the age of 8. Her background is in Humphrey-Limón, contemporary, and dance-therapy. She counts in her roster of practices a variety of movement techniques including dance and yoga, Butoh, somatic movement, and recently the exploration of body suspension. Margherita moved to New York in 2006, and also works with Dances by Isadora, Francesca Todesco, and others. Margherita was a principal dancer with the Vangeline Theater from 2008 until 2017, and has presented her own work in New York and abroad. She is a teacher for the New York Butoh Institute and teaches Butoh workshops internationally. Margherita lives in Brooklyn, teaching yoga and mindful movement in studios, jails, and substance abuse recovery facilities, and coaching individuals in finding embodiment and recovering from PTSD. Margherita has danced with Sokolow Theatre/Dance En­semble since 2008.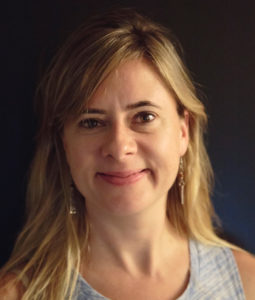 Erin Gottwald is from Stoneham, Massachusetts and received her formative training at the Boston Ballet School for 11 years. She holds a BA in Theater from Bates College and a BA Hons from the London Contemporary Dance School in London, England. In 2017, Erin celebrated her eighth season with The Bang Group's Nut/Cracked – her second as Rehearsal Director. Her ongoing collaboration with John Carrafa was named one of the Top 10 Dance Highlights of 2012 by the Boston Phoenix. She first performed with Sokolow Theatre/Dance Ensemble in 2011.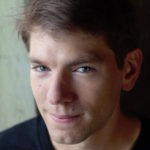 Brad Orego hails from Buffalo, NY. He comes from a diverse background in sport, martial art, and dance. His formal dance training began at the University of Rochester, where he earned the University's first Minor in Dance, along with degrees in Computer Science and Psychology. In 2011, he moved to Madison, WI, where he has danced with Kanopy Dance Company since 2013. Brad moved to NYC in 2017 and continues his training at the Martha Graham Center for Contemporary Dance. He has performed classic works by Anna Sokolow, Charles Weidman, and Martha Graham as well as contemporary work by Lisa Thurrell, Robert Cleary, Corrine Soum & Steven Wasson, Pascal Rioult, Martin Lofsnes, Lonny Gordon, and Stanley Love among others. Brad joined Sokolow Theatre/Dance Ensemble in 2017.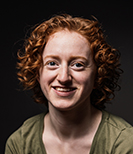 Ilana Ruth Cohen is originally from Portland, Oregon, where she grew up dancing in the rain. She graduated from Pomona College with BAs in Modern Dance and Chemistry. She has also studied at the Limón Institute and the San Francisco Conservatory of Dance. Ilana has performed in works by Anna Sokolow, Doris Humphrey, Jose Limón, Isadora Duncan, Matthew Nelson and John Pennington in New York, California, Oregon and Wisconsin and is a performer with Shadow Box Theater. In 2021, Ilana assisted in setting Anna Sokolow's Rooms, working both virtually and in person, and has taught modern dance to children at Bay Ridge Ballet and through the Limon4Kids program. Ilana joined Sokolow Theatre/Dance Ensemble in 2018.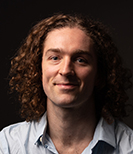 Samuel Humphreys received his initial training from Brynar Mehl, and then from Larry Ensign, Lori Belilove, the Gelsey Kirkland Ballet conservatory, and the Martha Graham School. He has performed in New York City with the Isadora Duncan Dance Company, Anabella Lenzu, Ballet for Young Audiences, and Shadow Box Theatre. He currently also dances with Dance Visions/NY. A long time student of Jim May, Sam performed with the Sokolow Theatre/Dance Ensemble in 2007 and 2008 and rejoined the company in 2019.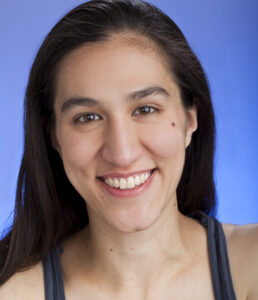 Krista Jansen is a dancer and choreographer born, raised and based in New York City. She is one half of the duet company Jansen & Holm, where she performs and choreographs alongside CJ Holm. Her own choreography has been performed at Dixon Place, Triskelion Arts, the Flea, STUFFED! at Movement Research, Jacob's Pillow Dance Festival, the 92nd street Y, and for award-winning film with director Bat-Sheva Guez. She was an original cast member and Assistant Rehearsal director for the critically acclaimed "Doug Elkins & Friends' Fraulein Maria", and for seven years performed and toured with that production around the United States and Canada. Krista is also a teaching assistant with Ellen Robbins, and choreographs for the Theater program at Beacon high school. This is Krista's first season with Sokolow Theatre/Dance Ensemble.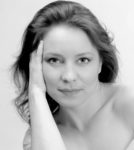 Francesca Todesco (Company Archivist) is of Swiss Italian origin and studied dance in Switzerland, Germany, and the US. She is a dancer with Catherine Gallant/DANCE and a member of Dances by Isadora since 2000. She has performed in repertoire by Isadora Duncan, Jose Limón, Charles Weidman and Anna Sokolow, among others. Francesca teaches adults and children's dance classes in Europe and the US. She joined Sokolow Theatre/Dance Ensemble in 2003.
Photo credits: Gary Spector (Samantha Géracht), Sam Waxman (Ilana Ruth Cohen, Samuel Humphreys, Lauren Naslund), Melissa Sobel (Jim May), Steven Pisano (Luis Gabriel Zaragoza), Whitney Browne Photography (Krista Jansen)