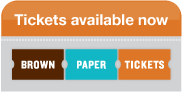 This April, the Sokolow Theatre/Dance Ensemble will return to the Mark O'Donnell Theater at the Actors Fund Arts Center to present Real+Surreal: Rooms and Magritte, Magritte. Featuring two Sokolow masterpieces never before presented together, this season honors the scope of Ms. Sokolow's pioneering work in theatre dance.
Celebrating its 65th anniversary, Rooms deals with the psychic isolation and unfulfilled desires of people living in the big city. The jazz score by Kenyon Hopkins catches the pulse and drive of modern society. An enduring masterpiece of twentieth-century art.
In Magritte, Magritte — celebrating its 50th anniversary — inspired by the paintings of the Belgian artist Rene Magritte, Ms. Sokolow created an extraordinary surrealist multimedia work that carries Magritte's images into action.
You will have a chance to see this unique program again in June at New York Live Arts on June 5 & 6.
Mark O'Donnell Theater at the Actors Fund Arts Center
160 Schermerhorn St, Brooklyn
April 17, 18 and 25 at 8:00 pm
April 19 and 26 at 3:00 pm
Tickets: $30 general / $25 students & seniors
1-800-838-3006 or purchase online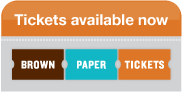 Join our mailing list to get updates about performances and company news. (We promise you won't be inundated!)