The Sokolow Theatre/Dance Ensemble is honored to be joined for our 2019 spring season by three accomplished guest artists: choreographer Robert E. Cleary, costume designer Epperson, and dancer Daniel Fetecua Soto. 
For more information about the performances, see March 21-24 2019 Spring Season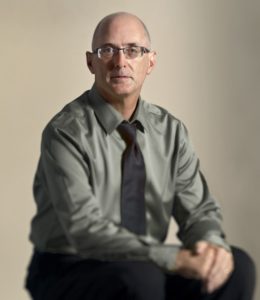 ROBERT E. CLEARY (choreographer, "This is Not America") was a soloist in Minnesota Dance Theater, danced for Bebe Miller, Danny Ezralow, Paula Mann, Carolyn Brown, Susan McGuire, Maria Cheng and Bill T. Jones. He was a principal dancer for Ballet Minnesota, and continues to perform with them. Currently he is co-director of Kanopy Dance Company, Kanopy2 and Kanopy Academy of Dance & Choreogreaphy with his partner, Lisa Thurrell. Cleary has toured, performed, choreographed, and taught throughout the U.S. and in Denmark. Influenced by ballet, postmodernists and modernists, he is constantly exploring new forms of dance expression. An extraordinary movement artist, physical theater fits him like a second skin. Critics have called Cleary's performances "fiery and riveting," "inspired," and "astonishing." As a choreographer his work has been labeled "quirky, oozing nonlinear narrative," "classic, gut-centered, 20th century modern dance," "riotously pleasurable," "intense," and "richly satisfying." His choreography has been commissioned and presented throughout the nation and he has been awarded grants for Kanopy Dance Company.
Cleary received his BA in Dance Performance and Choreography and a BA in History of 19th Century Europe from the University of Minnesota. He trained intensively at American Ballet Theatre and with Susan Klein in Klein Release Technique in New York. Some of his mentors include David Voss, Mary Hinkson, Frank Bourman, Loyce Houlton, Bonnie Mathis, Susan McGuire, Maria Cheng, and Tisha Von Burpee.
For an interview with Mr. Cleary, see Flying close to the sun – An Interview with Robert Cleary.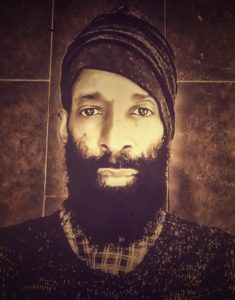 EPPERSON (costume design, "Three Poems") Pulling inspiration from the past, touched by his surroundings, people and everyday life – Epperson is a hard working realist who allows himself indulgence in the fanciful.  His collection concepts range from a homeless and tattered urban princess to the skirted gentleman, secure in himself and his place in the world.  This translates into quirky, whimsical, thought provoking yet functional clothing that allow the owner to "be who they are".
Epperson began his career in fashion by following a "crush" to a design class.  His desire to be near a "beautiful girl" led him to his life's work.  That same passion is infused in every princess dress, patchwork skirt or "rough ruffled" gown.  After exploring the retail world in Brooklyn and SoHo, Epperson returned to his Harlem roots. He currently services a private clientele and operates a developing wholesale business.
Epperson credits amongst his clients Alicia Keyes, Venus Williams, Erykah Badu, Patti Labelle and R&B recording artist Ciara. Epperson was featured in the Museum of the City of New York's' Black Style NOW exhibit and is a featured designer in the fashion anthology American Beauty by Patricia Mears. He has been a long time collaborator with the Complexions Dance Company and was commissioned to design costumes for the Alvin Ailey American Dance Theatre and Julliard Dance Ensemble. Epperson was a contestant on Lifetime's "Project Runway" season 6 and a featured designer in the South Street Seaport Museums exhibit "Made in New York". Epperson's designs are highlighted in an editorial spread in the October 2015 of Essence Magazine.
For more about Epperson, visit eppersonnyc.com.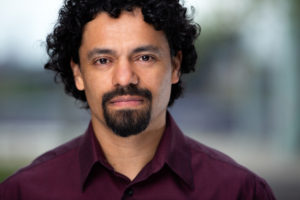 DANIEL FETECUA SOTO (dancer, "Sleeping Bouquet") is a dancer, teacher, choreographer and producer. He holds a BFA from Folkwang-University of the Arts (Germany). He has appeared as guest artist in Pina Bausch's masterpieces, "Rite of Spring" and "Tannhäuser." Mr. Fetecua was a soloist member of the Limón Dance Company for ten years (2006-2016). He is the founder and artistic director of two dance companies: Pajarillo Pinta'o, a dance company that preserves and promotes the Colombian traditional dances and D-Moves, a contemporary dance project that combines Colombian traditions, Modern Dance and German TanzTheater. His collaborations include "Amalgama" with musician and composer Pablo Mayor and "Wolf: A Transformation," a piece by Rosalie Jones/Daystar from whom Daniel holds the rights to the performance, preservation and promotion of the piece. He is co-artistic director of CumbiaForKids/CumbiaForAll with Folklore Urbano/Pablo Mayor as well as a resident choreographer of ID Studio Theatre and Teatro SEA for which he has choreographed "Sueño" and "La Gloria: A Latin Cabaret." For "La Gloria," Fetecua recently won a HOLA award for Best Choreography. He is also the Producer and Artistic Director of LATITUDES DANCE FESTIVAL, an exciting and brand-new, NYC-based platform that promotes and presents Latino American companies and choreographers from around the world.
For more information, visit latitudesnyc.com and pajarillopintao.org.