Photo Credit: Barbara Morgan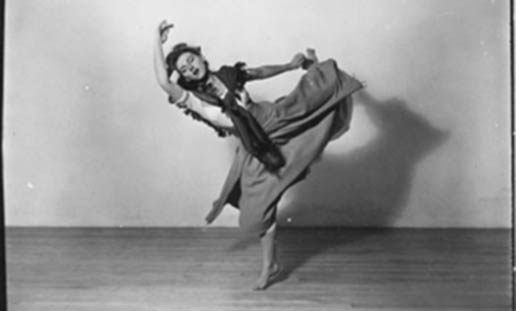 New Dance Group presents works by Jane Dudley, Sophie Maslow, Donald McKayle, Daniel Nagrin, Pearl Primus and Anna Sokolow.
With performances by Jennifer Bauer-Conley, Paul Dennis, the 360° Dance Company, Sokolow Theatre/Dance Ensemble and UMass University Dancers. This program includes a distinguished panel with Muriel Manings, a discussion with historian Victoria Phillips Geduld and archivist Elizabeth Alrich and a Celia Ipiotis interview.
Date: Friday, February 1, 2013, 12 pm
Venue: 92nd St. Y – Buttenwieser Hall
Location: Lexington Avenue at 92nd St
Click here for more info
Photo Credit: Barbara Morgan