SOUNDS OF SOKOLOW PART II
ODES (1965)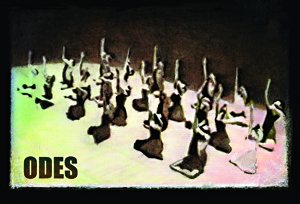 Anna Sokolow's  "ODES"; the electric music of Edgard Varèse; the Merce Cunningham Studio….an appropriate fit for the Sokolow Theatre Dance Ensemble's fall season happening on November 10-13.
Twenty three dancers will perform this "powerful work about civilization." Widely acknowledged as the dance that influenced a young Pina Bausch, Odes was last seen at the Brooklyn Academy of Music in 1968. Artistic Director Jim May made his debut with the Anna Sokolow Company at that time, dancing the famous duet.  A rare documentary film showing Ms. Sokolow rehearsing Odes will also be shown.
Additionally on the program: "Two Preludes", a solo choreographed by Ms. Sokolow for Evelyn Shepard with music of Rachmaninoff and At the Still Point, a solo by Ernestine Stodelle with text of T.S. Eliot, reconstructed by Gail Corbin. Artistic Director Jim May will also dance the solo "Passage" choreographed by himself.
All and all, a very unique and special event.
Sounds of Sokolow is a three-part Series featuring Sokolow Masterworks as part of a live music initiative which includes Sokolow's Kurt Weill (1988) performed in 2010, Odes (1965) with music by Edgar Varèse and Lyric Suite (1953) with music by Alban Berg.
NOVEMBER 10, 2011 7:00 pm** SPECIAL PRE-PERFORMANCE FUNDRAISER FOR SERIES followed by a 9:00 pm PERFORMANCE (tickets for performance only available)
NOVEMBER 10-12, 2011 – 9:00 PM GENERAL PUBLIC ADMISSION
NOVEMBER 13 – 2:00 pm GENERAL PUBLIC ADMISSION
**pre-performance fundraiser at 7:00 pm at the home of the Artistic Director—you will be contacted via email with details after you purchase tickets online. If you don't have a credit card, please email info@sokolowtheatredance.org attn: Francesca and request to buy tickets by leaving your full name + phone number and email.
MERCE CUNNINGHAM STUDIO
55 Bethune Street, 11th floor
New York, NY 10014
by subway: 1,2,3,A,C,L to 14th Street, walk west to Hudson Street and south to Bethune
Tickets: $100 Opening Night + pre-performance fundraiser for Series (November 10 only), $35 gen, admission (November 10-13)
This performance has been made possible in part by a grant from the National Endowment for the Arts and the Jerome Robbins Foundation.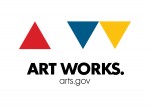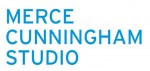 Representation: FUSIONWORKS;  John Claassen, Producing Director
www.fusionworksprojects.org