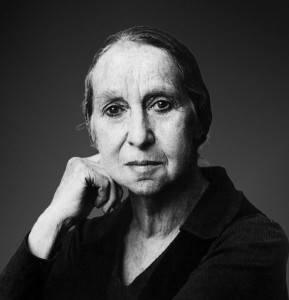 The Sokolow Theatre/Dance Ensemble is planning a year-long festival of events and activities to celebrate the 100th anniversary of Anna Sokolow's birthday. Check our Calendar page for a complete schedule.
Introdans, the world famous youth group in Arnhem, Netherlands, has invited Jim May to reconstruct Anna Sokolow's ROOMS on their company as part of their 50th Anniversary.  Ms. Sokolow was one of the original guest choreographers and this event coincides with Sokolow Theatre Dance Ensemble's celebration of Anna Sokolow's 100th Birthday.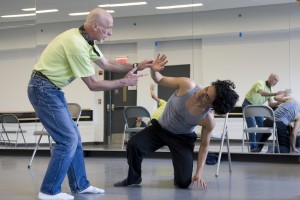 The Limón Company, under the direction of Carla Maxwell, is touring ROOMS as part of their celebration of Jose's 100th Birthday (2008) and Anna Sokolow's 100th Birthday (2010).  Jose and Anna were the first recipients of the Bennington Choreographic Fellowship in 1937, taught together at the Juilliard School of Music, and remained close friends throughout their careers.   It seems important to continue this relationship into the future via Carla and Jim.
Jim May will conduct a series of lectures at the New School in the Fall of 2009.  This course will attempt to cover developments in the Twentieth Century by following the life of one of America's most influential choreographer/teacher/ dancers, Anna Sokolow (1910-2000).  Over her long career, Ms. Sokolow created a strikingly original body of work, blending modern dance and music with theater, poetry, painting, and prose.  Jim May, her long time associate, celebrates her 100th Birthday Anniversary by chronicling her life and career using rare film footage, photographs and video, archival materials, dance performances, and personal stories, that document the creation of a new art form, Modern Theater Dance, out of the turmoil of the 20th Century.  Raised on the Lower East Side, original member of the Martha Graham Company, 1st Bennington College Choreographic Fellowship, Broadway choreographer (from Street Scene to Hair), teacher at the Juilliard School of Music, award-winning world-famous choreographer, and liberated Greenwich Village persona, Ms. Sokolow represents an uncompromising force in Art.  A walking tour will be part of this series that will include where she was raised, lived, worked, and was honored with a street named Anna Sokolow Way.