Sokolow Performance Technique
Tuesdays 1:00–2:30 pm
through December 18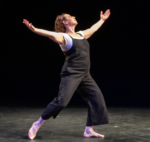 Taught by Samantha Géracht, Artistic Director of the  Sokolow Theatre/Dance Ensemble, and members of the company, this class explores Sokolow's methods, leading toward performance and composition skills.  The lab-style class environment gives students the opportunity to work carefully and specifically. In addition to technique, students will have the opportunity to learn Sokolow repertory.
Isadora Duncan Classes
Fridays 12:30–2:00 pm
through December 21
(no class 11/2, 11/23, or 12/7)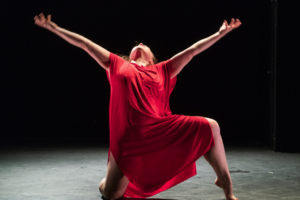 An introduction into the technique and repertoire of legendary dance innovator, Isadora Duncan, taught by Francesca Todesco, a long time Duncan dancer who trained with Catherine Gallant and Loretta Thomas. This rare opportunity to study the expressive movement vocabulary of Isadora Duncan will focus on the distinct elements of her technique and relate the work to dance history and contemporary practice. An unconventional genius in her time, Duncan created works which have retained their vitality and relevance for today's dancers. In each session we will experience the full body flow of the technique and then explore dances from Duncan's sensational and sensual repertoire.
Dancers of all levels are welcome. No prior Duncan training necessary.
Photos: Steven Pisano
Where:
Keystone Studio
252 West 30th St, 4th Floor
New York, NY 10001
between 7th and 8th Ave
Open class, drop-ins OK
(Schedule subject to change)
Fees (class card valid for all classes):
Single class: $20
6 classes: $108
12 classes: $204
We accept cash or checks made out to 
Sokolow Theatre Dance Ensemble
. Or you may pay by Paypal (processing charge is included).
If you plan to attend or have questions, contact us: