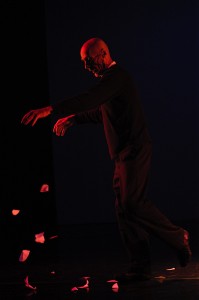 Join the Sokolow Ensemble artistic director's Jim May at the 92nd Street Y
FRIDAYS AT NOON – THE DANCING MAN
FEBRUARY 5th, 2016, 12:00 pm
Jim May will present: Footsteps to Heaven
LIVE STREAM VIDEO: www.tischdanceandnewmedia.com/live
Also on the very interesting program:
10 Hairy Legs: Friends of Dorothy,
Ryan Casey: Tall Tales [excerpts] "For Fred,  and Red Bank Boogie,
Dylan Crossman: BLUE or What are we but flawed glory?
Trebien Pollard: Seeing the Unspeakable – Shaking the Devil: the black swan effect (excerpt)
John Zullo,  our souls screamed in vain/STATE OF EMERGENCY"
a revelatory explosion of the Ecstatic or how Dance & the DJ saved my life
Location: Lexington Avenue at 92nd St
Venue: Buttenwieser Hall
Price: from $10.00, ($15 at the door)
LIVE STREAM VIDEO: www.tischdanceandnewmedia.com/live
Photo credit: Todd Carroll Photography
Coming up….
– Sokolow Ensemble Spring 2016 season….
– Kickstarter campaign, click here to support the Ensemble!