We are honored to be joined by three special guest artists for "Moods and Dreams," March 8–11 at the Mark O'Donnell Theater at the Actors Fund Arts Center in Brooklyn. For tickets:  sokolow2018.bpt.me or 1-800-838-3006.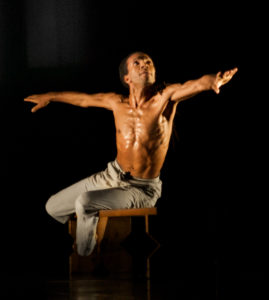 Clarence Brooks (performing Sweet in the Morning by Leni Wylliams and in Dreams)
Associate Professor and Director of Dance at Florida Atlantic University, produces the Dances We Dance, student dance company, and the Repertory Dance Theatre Ensemble, the University's professional dance company. He has performed with more than fifty American companies and toured the USA, Europe, and Asia. His most memorable experiences include working with Nikolais & Murray Louis Dance Company, Marcus Schulkind Dance Company, Loyce Houlton's Minnesota Dance Theater, Laura Dean Dancers and Musicians, and Anna Sokolow's Players' Project. He can be seen in the video documentary The World of Alwin Nikolais. His essay "Dancing with the Issues" was published in One Teacher in 10 (Alyson Books). Awards and honors include induction into the OCU Performance Hall of Honor, Associate Artist-in-Residence at the Atlantic Center for the Arts, Japan Foundation Fellowship, and recipient of the Clyde Fyfe Award and the Randolph A. Frank Prize for Performing Arts. He holds advisory positions with the Association of the Performing Arts of India and the Florida Dance Education Organization and is a board member on the National Dance Education Organization and Women, Gender and Sexualities Studies. Brooks holds an MFA (University of Washington/Seattle), a bachelor of performing arts (Oklahoma City University), a certification in Laban Movement Analysis (Laban/Bartenieff Institute of Movement Studies/NY), is a 200-hour yoga teacher, a National Registered Dance Educator, and is certified to teach the Bill Evans Method of Teaching Dance Technique. He has been invited to perform in two New York City seasons this year.
Jennifer Conley (performing Poem and in Dreams) is a former member of the Martha Graham Dance Company and Pearl Lang Dance Theatre; a founding member of the Deborah Zall Project: In the Company of Women; and a guest artist with the Sokolow Theatre/Dance Ensemble. She has devoted nearly two decades of her life to the embodiment and performance of works from American and German modern dance lineages dating to the early to mid-20th century. As a soloist she is critically acknowledged for her embodiment of masterworks by artists such as Martha Graham, Jane Dudley, Ruth Page, and Sophie Maslow, to name only a few. It is with great joy that Jennifer extends her expertise beyond the stage to direct the next generation of performers through her work as a regisseur with the Martha Graham Center, as well as the estates of Ethel Winter and Pearl Lang. After earning a Ph.D. in dance from Temple University, she has presented and published a combination of embodied and traditional scholarship in national and international venues. Jennifer served on many dance faculties across the country and abroad before arriving at Franklin and Marshall College, where she serves as an assistant professor of dance. She holds an M.F.A. in dance from New York University's Tisch School of the Arts, and B.A. in integrative arts from Pennsylvania State University.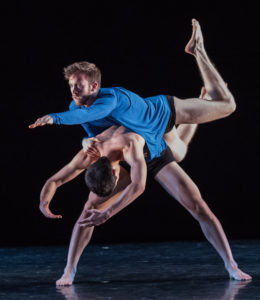 David Glista (performing in Preludes) lives in Queens, New York, and is a graduate of the Walnut Hill School, The Boston Conservatory, and a current member of the José Limón Company and Foundation. As a dancer, actor, and educator, he has enjoyed the privilege of teaching and performing internationally on four continents including a state department sponsored tour to South Africa, Zambia, and Madagascar in 2016 and most recently the 2017 Edinburgh FRINGE Festival. Prior to joining Limón, David was a member of Prometheus Dance, the Anna Sokolow Theatre/Dance Ensemble, and The People Movers. David spends his time offstage working as a freelance theater electrician and is currently Associate Technical Director and resident lighting designer at Triskelion Arts in Greenpoint, Brooklyn.