Dancefusion and the Sokolow Theatre/Dance Ensemble present MOVING in the Philadelphia Fringe Festival.
When:
Friday, Sept 14 at 7 pm
Saturday, Sept 15 at 3 pm & 6 pm
Where:
Performance Garage
1515 Brandywine Street
Philadelphia, PA 19130
Map
Tickets:
$25/$20
FringeArts Box Office: www.fringearts.com/event/moving-3/
Box Office Phone: 215-413-1318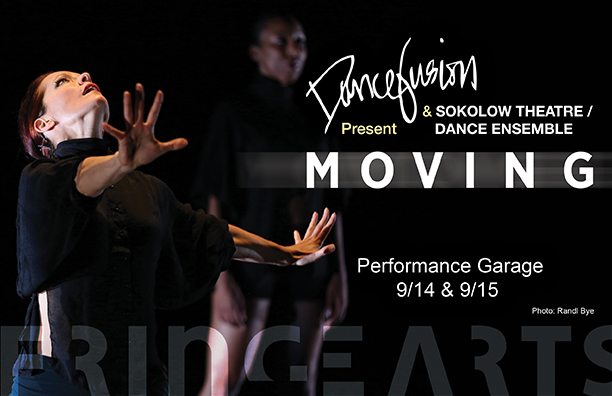 MOVING features Dancefusion and the Sokolow Theatre/Dance Ensemble in three works by Anna Sokolow. As I Remember is Anna's recollection of three solos performed by her in the 1930s-40s. Ballad in a Popular Style and Lament for the Death of a Bullfighter will be performed by Dancefusion. The third work, Kaddish, will be staged as a trio for members of the Sokolow Ensemble and Dancefusion. The Sokolow Theatre/Dance Ensemble will present Moods (1975) and join forces with Dancefusion in Anna's powerful work The Unanswered Question (1971). The program will also feature new works by Dancefusion company members, The Space Where You Were by Jennifer Yackel, Diaries by Omar Fredrik Pratt, and Three Parts Human by Camille Gamble.
For more information: www.gbyedance.org
Please help support the Sokolow dancers' rehearsals and trip to Philadelphia by donating today. Thank you!